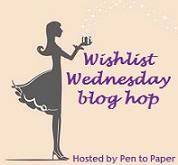 Wishlist Wednesday is a wonderful meme created by the ever sweet Dani from
Pen to Paper
where we will post about one book per week that has been on our wishlist for some time, or just added, that we can't wait to get off the wishlist and onto our wonderful shelves.
Luminosity
(Raven Chronicles #1)
by
Stephanie Thomas
Expected publication: November 13th 2012
by Entangled Teen
Summary from Goodreads:
My name is Beatrice. When I was born, I was blessed with the Sight. I was immediately removed from my parents and enrolled in the Institution. At the age of twelve, I had my first true vision, earning my raven's wings. And when I turned seventeen, one of my visions came true. Things haven't been the same since.
The Institution depends on me to keep the City safe from our enemy, the Dreamcatchers, but I'm finding it harder to do while keeping a secret from everyone, including my best friend Gabe. It is a secret that could put us all in danger. A secret that could kill me and everyone close to me.
But the enemy has been coming to me in my dreams, and I think I'm falling in love with him. He says they're coming. He says they're angry. And I think I've already helped them win.
Babble:
This one looks strangely creepy and amazing. And the blurb sounds so mysterious. I'm really hoping I can get my hands on this when it gets out. Stories about oracles and dreamcatchers sounds intriguing.