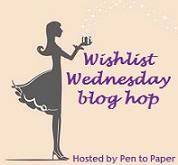 Wishlist Wednesday is a wonderful meme created by the ever sweet Dani from
Pen to Paper
where we will post about one book per week that has been on our wishlist for some time, or just added, that we can't wait to get off the wishlist and onto our wonderful shelves.
Mind Games
(Mind Games #1)
by
Kiersten White
Expected publication: February 19th 2013
by HarperTeen
Summary from Goodreads:
Fia was born with flawless instincts. Her first impulse, her gut feeling, is always exactly right. Her sister, Annie, is blind to the world around her—except when her mind is gripped by strange visions of the future.

Trapped in a school that uses girls with extraordinary powers as tools for corporate espionage, Annie and Fia are forced to choose over and over between using their abilities in twisted, unthinkable ways… or risking each other's lives by refusing to obey.


Babble:
Apparently the UK edition is entitled Sister Assassin which sounded way cooler in my opinion. But then again, I'm practically biased when it came to Kiersten White's books. I adore her Paranormalcy series and was hoping that this one turns out just as brilliant and awesome.