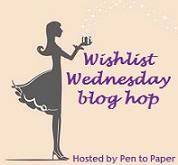 Wishlist Wednesday is a wonderful meme created by the ever sweet Dani from
Pen to Paper
where we will post about one book per week that has been on our wishlist for some time, or just added (it's entirely up to you), that we can't wait to get off the wishlist and onto our wonderful shelves.
Soulbound
(Legacy of Tril #1)
by
Heather Brewer
Expected publication: July 5th 2012 by Dial
Summary from Goodreads:
What's worse than being blackmailed to attend a hidden school where you're treated like a second-class citizen? How about nearly getting eaten by a monster when you arrive? Or learning that your soulmate was killed in a centuries-old secret war? And then there's the evil king who's determined to rule the world unless you can stop him...
Meet Kaya, a young woman with the power to heal and the determination to fight. But struggle as she will, she remains tied to three very different men: a hero who has forsaken glory, a tyrannical ruler who wants to use Kaya, and a warrior who's stolen her heart. Kaya learns the hard way that some ties can't be broken...and blood is the strongest bond of all.
Babble:
If there's a cool girl with a sword on the cover of a book then I'm totally in. But I'm not sure whether she can actually see with that net around her head. If the summary is any indication of how epic the book can be than I'm really hoping for another Graceling or Lady Katsa. Female warriors or assassins are just my thing.