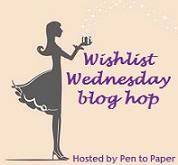 Wishlist Wednesday is a wonderful meme created by the ever sweet Dani from
Pen to Paper
where we will post about one book per week that has been on our wishlist for some time, or just added (it's entirely up to you), that we can't wait to get off the wishlist and onto our wonderful shelves.
Vessel
by
Sarah Beth Durst
Expected publication: September 11th 2012
by Margaret K. McElderry
Summary from Goodreads:
In a desert world of sandstorms and sand-wolves, a teen girl must defy the gods to save her tribe in this mystical, atmospheric tale from the author of Drink, Slay, Love. Liyana has trained her entire life to be the vessel of a goddess. The goddess will inhabit Liyana's body and use magic to bring rain to the desert. But Liyana's goddess never comes. Abandoned by her angry tribe, Liyana expects to die in the desert. Until a boy walks out of the dust in search of her.
Korbyn is a god inside his vessel, and a trickster god at that. He tells Liyana that five other gods are missing, and they set off across the desert in search of the other vessels. For the desert tribes cannot survive without the magic of their gods. But the journey is dangerous, even with a god's help. And not everyone is willing to believe the trickster god's tale.
The closer she grows to Korbyn, the less Liyana wants to disappear to make way for her goddess. But she has no choice: She must die for her tribe to live. Unless a trickster god can help her to trick fate--or a human girl can muster some magic of her own.
Babble:
The cover is gorgeous. The plotline sounds unique and fascinating. The desert setting reminds me a lot of Blood Red Road and I love that book! The whole concept of god and goddess choosing humans to be their vessel is very similar to Chinese folklore and I'm intrigued how the writer will played it out.