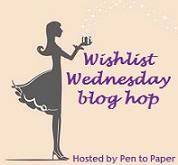 Wishlist Wednesday is a wonderful meme created by the ever sweet Dani from
Pen to Paper
where we will post about one book per week that has been on our wishlist for some time, or just added, that we can't wait to get off the wishlist and onto our wonderful shelves.
The Girl Who Fell Beneath Fairyland and Led the Revels There
(Fairyland #2)
by
Catherynne M. Valente
Expected publication: October 7th 2012
by Feiwel and Friends
Summary from Goodreads:
September returns to Fairyland to reunite with A-Through-L, Saturday, and Gleam, and to confront her shadow-self, who has become the queen of Fairyland-Below, the upside-down world beneath the Fairyland of the first novel, filled with creatures of water and shadow, tales of ancient Fairyland before the human world was born, and not a few hungry buffins, blind birds of ice and moonlight. The yearly revels of Fairyland-Below climax in a mysterious rite September must avert or else lose her shadow forever.
Babble:
September is back! And I just can't wait to indulge myself in another rich and wonderful tale created by Catherynne M. Valente. The first book was one of my favourites last year and I'm really looking forward for more of the quirky yet naive September as she journeys back to Fairyland.